Proudly supporting Angus Hollington.
"Taking a break from his battle for a day at the track."
On Thursday the 22nd of August Westrans Services WA along with MTA WA, MC Motorsport andFrasers Motorcycleshelped 11 year old Angus Hollington turn his passion for cars and love ofmotorsports into reality completing consecutive laps in a V8 Supercar.
Angus was diagnosed in June 2014 with an aggressive form of bone cancer and has been undergoing chemotherapy and in the near future will undergo an operation on the cancer in his leg. Angus has been missing out and unfortunately was not well enough to participate in his year 6 camp, soparents Tracy and Justin wanted to give him a day he would never forget.
Early morning Angus woke up with not a clue as to what the day would bring. First up he was a ride of the back of a Harley Davidson to the Train Museum in Bassendean.Then they set off to the RAC Driving Centre for what was a day of fun and laughter for Angus and his family.
We would like to wish Angus and his family all the best for the future, the next coming months with be rough for them and we will all be thinking of them. Thank you for letting us have the opportunity to help young Angus to have a day never to forget.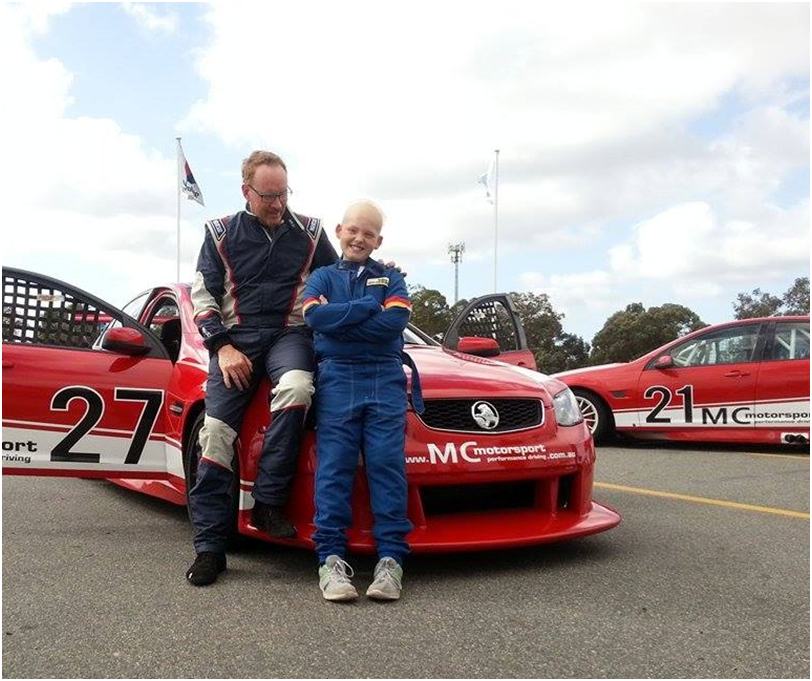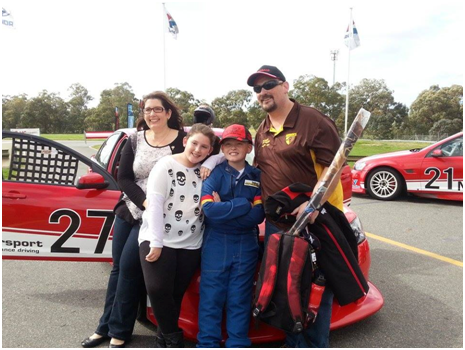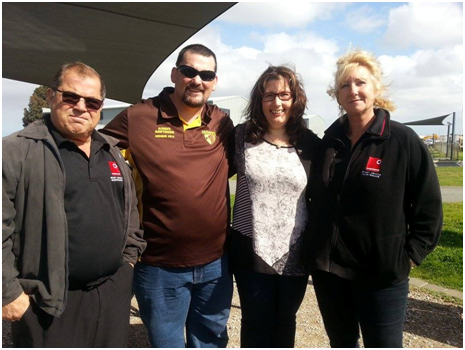 Share