Heavy Duty Mechanical Technicians. Welshpool, Perth.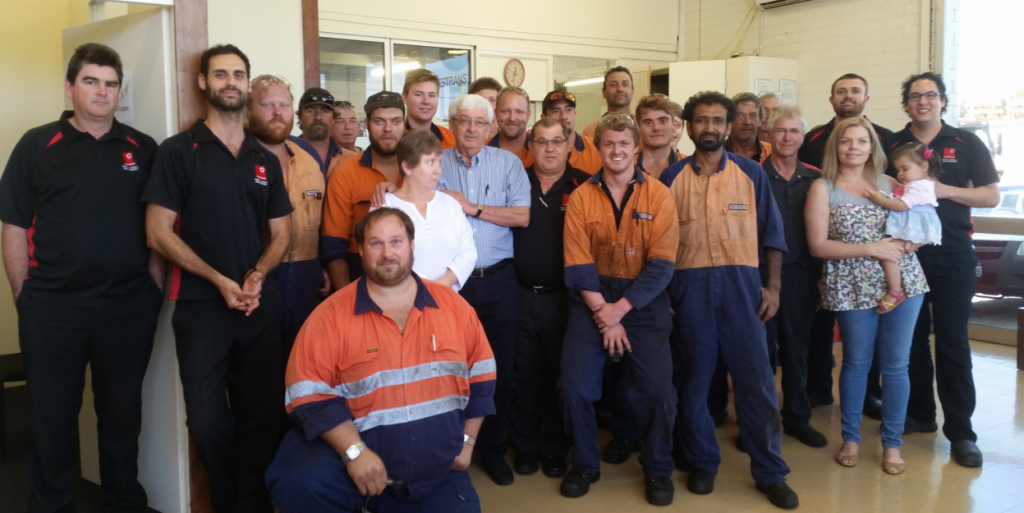 Westrans Services WA are always looking to offer an excellent opportunity for enthusiastic and motivated Heavy Duty Mechanical Technicians to join our busy Workshop in Welshpool, Perth.
Exciting opportunity to join a progressive & expanding company
Working in the workshop role with a high quality team
Solid and growing customer base
Are you an experienced Heavy Duty Mechanical Technician?
Do you have a good work ethic, a desire to deliver high quality work, be a part ofgrowing organisation and enjoy working in a busy workshop? If so, this is an exciting opportunity for a motivated, ambitious and hard working person to join a rapidly expanding heavy vehicle maintenance company based in Welshpool, Perth.
Westrans have been in operation since 1992 and are a major player in the world of repairs, maintenance and servicing of a wide range of heavy duty vehicles, including prime movers, rigid trucks, trailers, forklifts, cranes and much more.
The role of a Heavy Duty Mechanical Technician is a varied and challenging and would better suit an individual who can be flexible, whom has a 'can-do' attitude and is willing to provide support across a range of areas. A successful candidate will need to be a confident self-starter, have the ability to perform well under pressure, a meticulous approach to delivering high quality work and the ability to work as part of a team or on their own.
If this sounds like you then why not become a part of our talented team and give yourself the opportunity to grow and develop an outstanding career?
What type of work does Westrans Services Provide?
Westrans service, repair, maintain and modify a wide range of vehicles, including but not limited to, prime movers, rigid trucks, trailers, forklifts and cranes. Our fully qualified mechanics and engineers pride themselves on high-quality work carried out FAST.
Skills and experience required:
At least 3 years experience working in a Workshop
Highly motivated and passionate
Possess relevant trade qualifications
Holder of a minimum of HR licence
Benefits:
A generous and negotiable remuneration package plus incentives will be discussed with the successful applicant and standard superannuation is paid.
Interested?
To apply for this position please call Westrans on (08) 9356 1333 or forward an updated resume to reception@westranswa.com.au