Western Australia's Heavy Vehicle service& repair specialists.
Motor Vehicle Repair Business Number MRB:2711.
Westrans Services WA is a one-stop-shop that takes care of all your Heavy Vehicle requirements. We specialises in truck and trailer repairs, fleet management with a flexible "total service" approach to provide their customers the best service solutions. Westrans can service, repair, maintain and modify a wide range of vehicles, including but not limited to, prime movers, rigid trucks, side loaders, trailers, forklifts and cranes. Our fully qualified mechanics, auto electrician and engineers pride themselves on carrying out high-quality work FAST. Westrans Services WA also provides a 24/7 roadside assistance to cover all your Heavy Vehicle requirements. Westrans is an authorised repairer and modifier wide a wide range of experience where no job is too big or too small..
24/7 Breakdown Service
We hope you don't need it, but it's there in case you do. We are fully equipped with five field service units allowing us to carry out repairs wherever you are, whenever you need. Westrans ensures that our clients can receive assistance no matter the hour. We have an on call after hour's breakdown coordinator available to ensure that you get back on the road in no time.
Westrans Services WA can make life simple! All it takes is one phone call, and we can sort out the rest. Call us today on (08) 9356 1333 or if you would like someone to call you please complete our short online enquiry form today.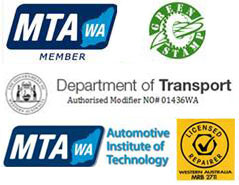 In all areas of rebuilding and servicing of my heavy vehicle, prime movers and trailers I have enjoyed 100% help and cooperation from Joe and Westrans–N.G. Deane-Spread, Transport Operator WA