Westrans Services are proudly AIR CTI dealers.
What is AIR CTI?
"AIR CTI is designed to reduce cabin and chassis vibration, reduce wheel slip and axle tramp and achieve the correct tyre pressure
for tyre life and truck control when travelling loaded or empty on highways as well as dirt, sand and gravel."
Check out the below article (by clicking on the image) fresh out of the August 2015 Big Rigs Transport Newspaper about AIR CTI.
For more information about AIR CTI call Westrans Services WA on (08) 9356 1333 or visit www.aircti.com
Happy reading!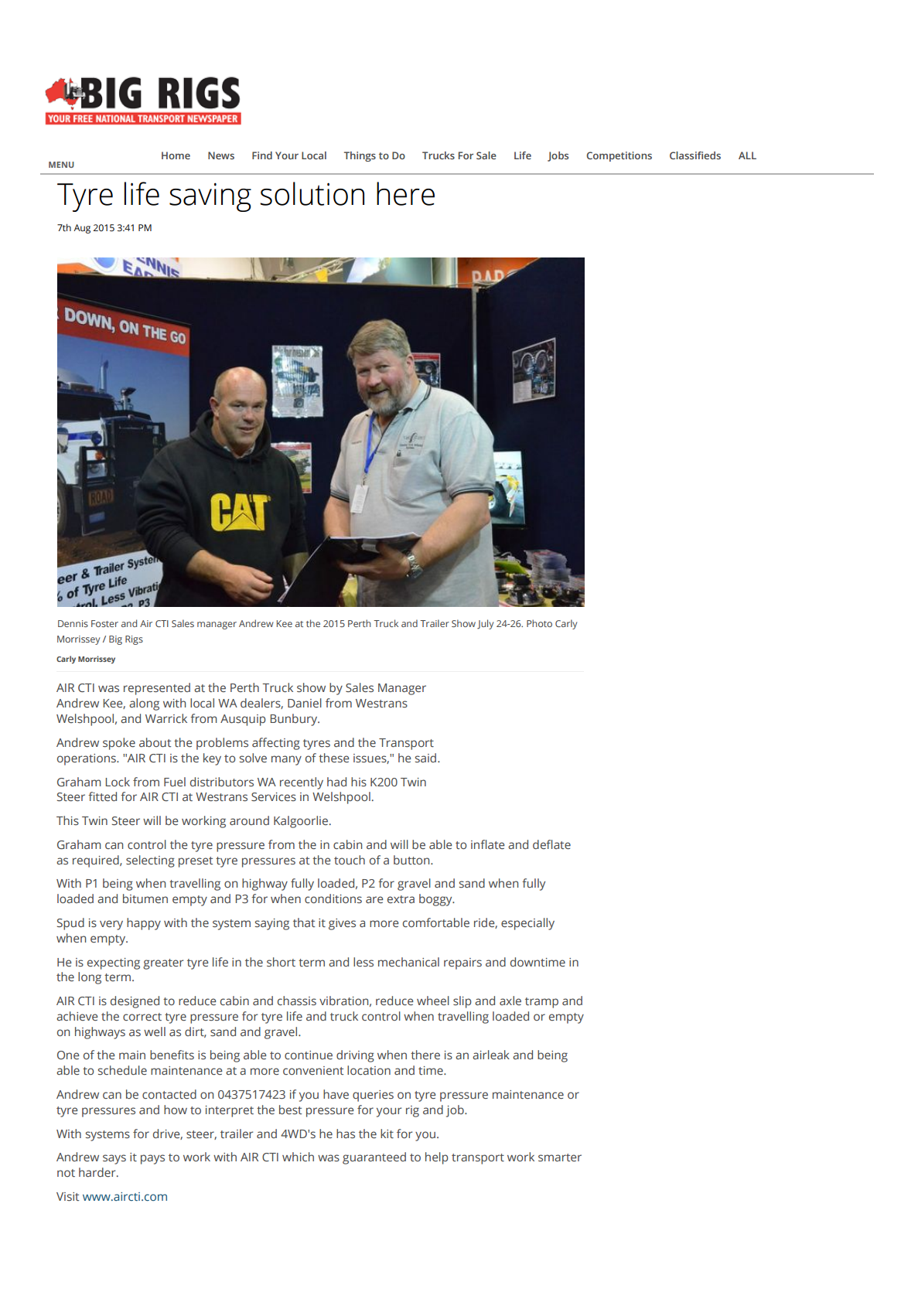 Share